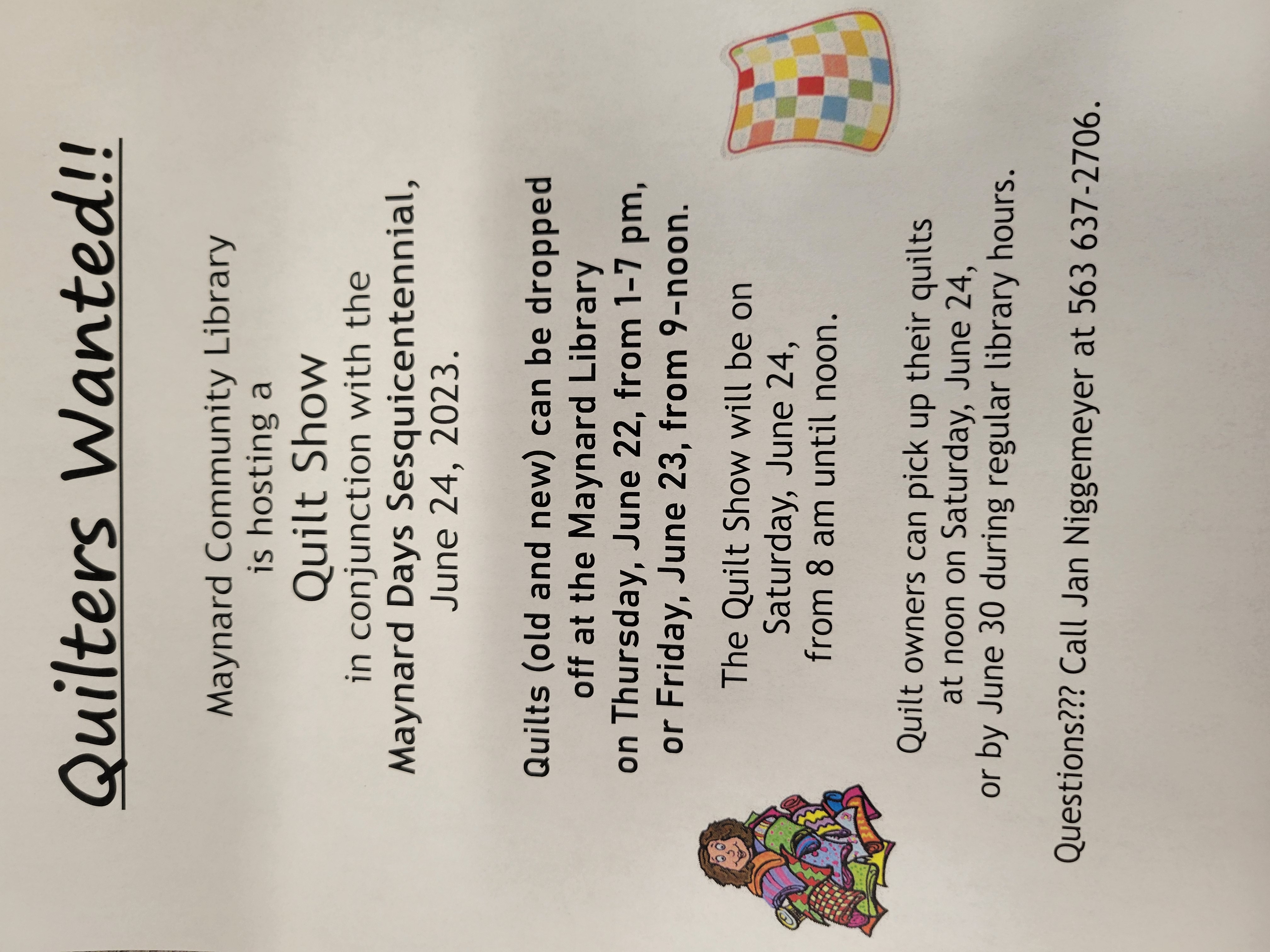 Welcome to the Maynard Community Library
We are located in Maynard Iowa. In June 2017, we opened a new library. The library has doubled in size and increased our childrens, teens and adult spaces. We have a community room that is available to rent. We offer monthly Learning at the Library classes. Check out our website for more information.
We offer many services to our patrons. We have sources for all of your informational needs. We have a large selection of books, magazines, newspapers, cakepans, DVD's and electronic resources available to be checked out by our library patrons. Here you will also find electronic resources, news, announcements, and a calendar of upcoming library events! Check out our library and website!!